I know that there are several of you who have been using the free "Veronika" forum located at "http://vzarchives.freeforums.xxx" and noticed that it has been either down or acting up these past few months with no idea of what is either causing the problems or how to fix it. As a result, I have finally decided to add a "forum" here to the ".info" Veronika home. There have been approx. 6 different dedicated Veronika forums in the past starting with the lycos ones and subsequently followed by several dedicated English and Spanish forums. Perhaps some of you might remember these:


Anyway, welcome dedicated Veronika forum # 7 (I think) which is located at the new address of http://forum.veronika-zemanova.info. Unlike this blog however, access to the forum is restricted to only those "Veronika fans" who are willing to contribute to the overall "Veronika collection". If you are ready to contribute then the forum is for you. Here's a preview of the new forum: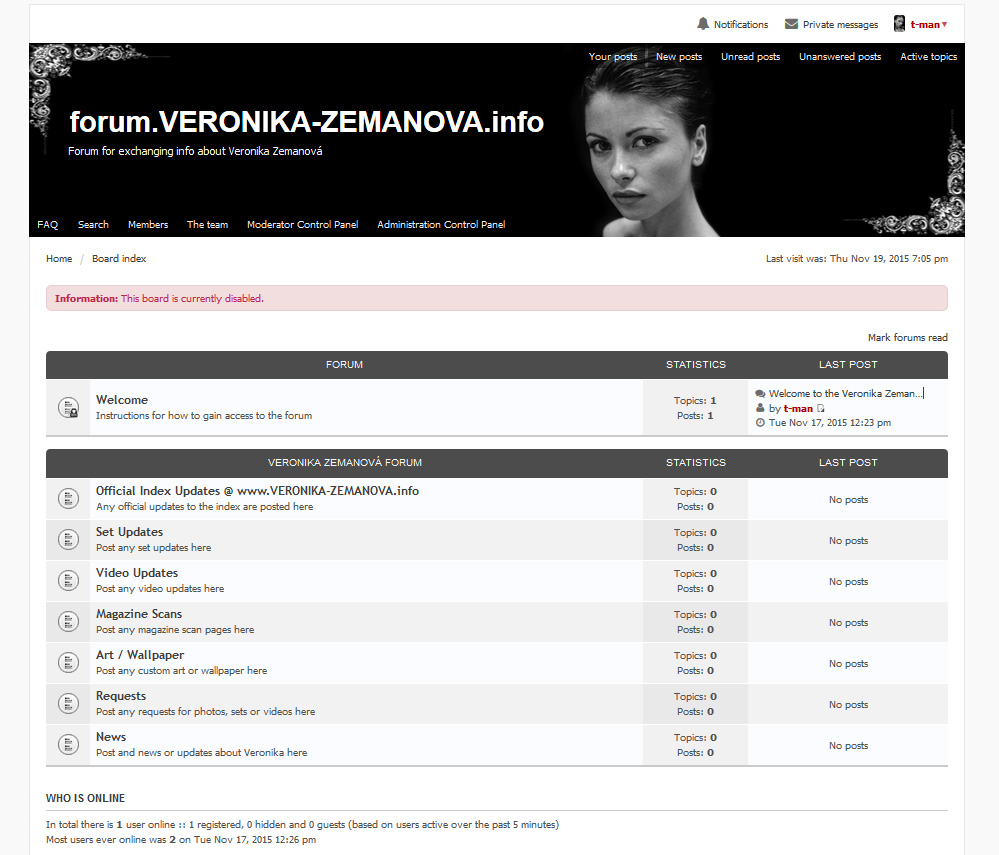 This is just a notice to those wondering what happened to the old forum and how we were going to move forward.