Had one of those "heart attack" moments this week when one of the fans sent me a preview of images of Veronika he had found in a recent purchase of a Men Only magazine. He said that these looked like a new set. When I opened the email I was in complete shock … indeed brand new never before uncovered pics of Veronika in what now can be confirmed as being additional images to accompany the one lone "dog collar" pic which was part of Set 248. Here's the preview of the new Set 470: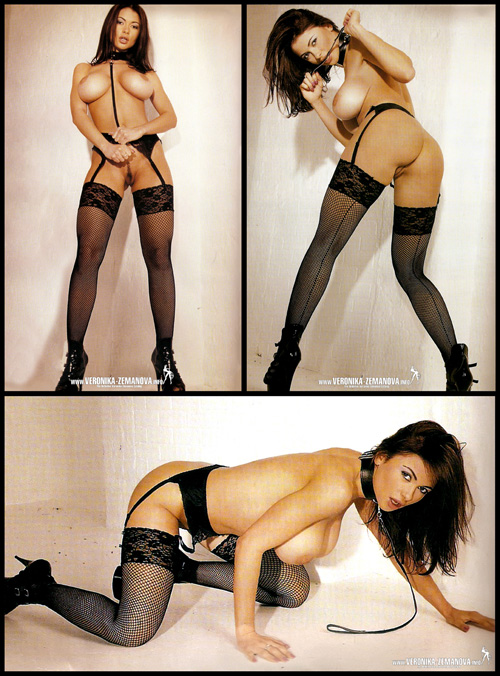 These were shot by Jeff Kaine in early 2001.
What I find the hardest to believe is that NO ONE found these before just this past week. Again reiterates my comments about PLEASE check any and all mags you might still have lying around. You never know what you will uncover!!!