I just wanted to take this opportunity to wish the fans and most of all Veronika and her family a very Happy New Year!!!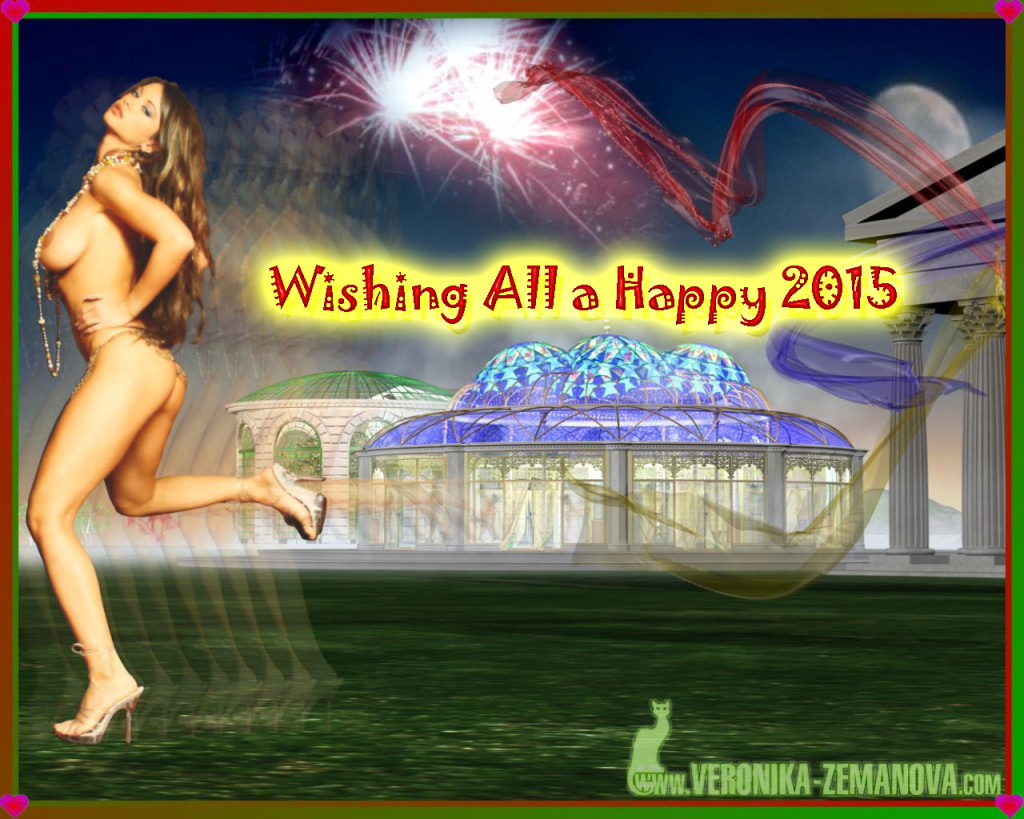 Although Veronika has been retired for well over 5 years now, 2014 certainly proved that she is still super popular as her images and videos continue to get published in magazines, calendars or released on websites. Just a couple of stats to reflect on 2014:
She was published 11 times in magazines
New or better photos were posted for 62 Sets … including 3 never before seen Sets
And most astoundingly 27 new / upgraded videos were found or released
Quite a good year I would say. Let's see what 2015 has in store for us fans!!!!
What I can say is that a major new addition is being added to the website in early 2015 … the "Extras" section. This contains a whole host of additional goodies that have been hidden away in my Veronika archives including:
Previous website content (from all of Veronika's previous sites)
Veronika's Discography
Playing Cards
Art and Wallpaper
Puzzles and Games
Calendars
etc.
Here are a couple of previews of what to expect:
Cheers
t-man (Admin www.veronika-zemanova.info)