I made an interesting discovery regarding Set 206 yesterday. Set 206 was comprised of 2 different settings: one where Veronika sits on a chair and the other where she is in a room standing against a wall posing. In both cases she is wearing identical clothing and shoes so the obvious assumption must be that they were shot at the same time. The funny thing is these 2 versions were always published together as well. The strange thing is, upon closer examination the 2 sets could not have been shot at the same time as you will see. I was looking at that set yesterday and noticed something different between the 2 settings … her "shave below" was different … I thought hmmm that is strange … no way she would have shaved in the middle of a photo shoot 🙂 … then I looked at the eyebrows … plucked trimmed differently … then the rings she is wearing … different … and lastly the eye shadow … again completely different!!! The obvious conclusion being that the pics where shot at completely different times.
Don't know why I missed this all these years.
Anyway have gone ahead and split Set 206 into 2 pieces … the chair poses remaining as Set 206 while the wall standing poses being placed into new Set 447. You can check out the differences for yourself here (click on pic to enlarge):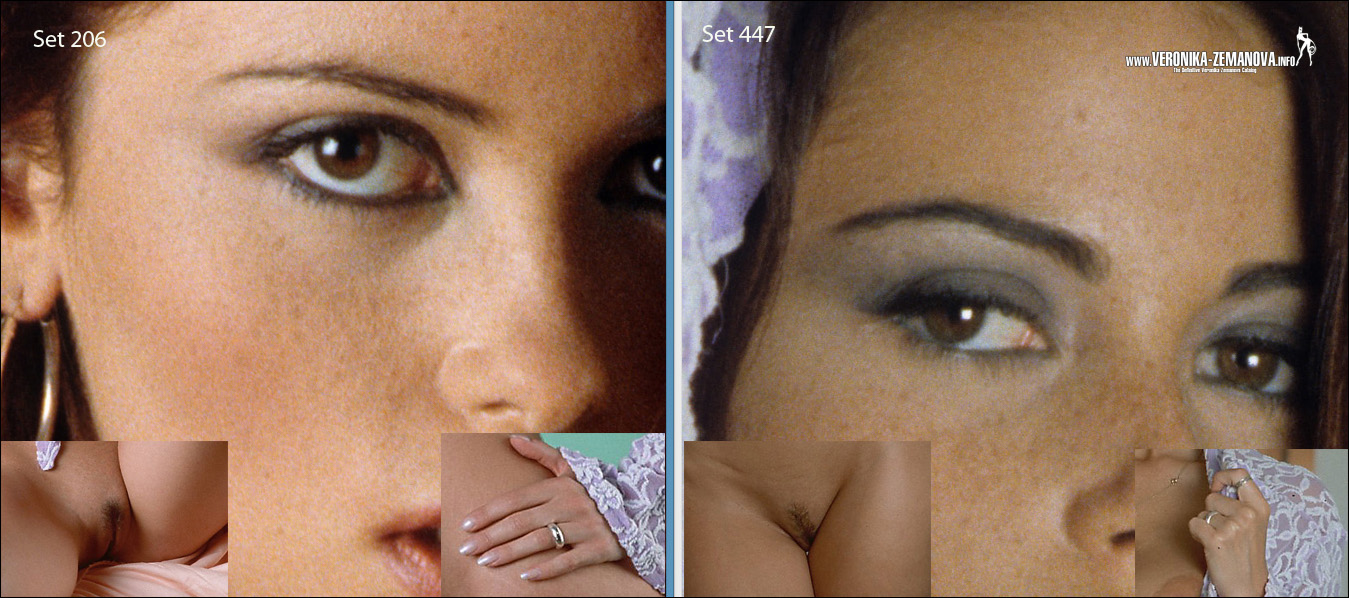 Turns out the the chair pics were shot at the same time as Set 073 … obvious now when you look at the furniture surroundings!!!
Still figuring out how this affects the Timeline … clearly some adjustments are needed to separate Sets 447 and 206 from the current sequence.