When the website first launched I had included the Veronika "autobiography" which she had published on her last website. This past month I decided to also add an "alternate version" of Veronika's biography / bio which appeared on one of her earlier websites and included in the process some commentary which was posted by photographers who had the pleasure of working with Veronika.
Here's a quick preview ….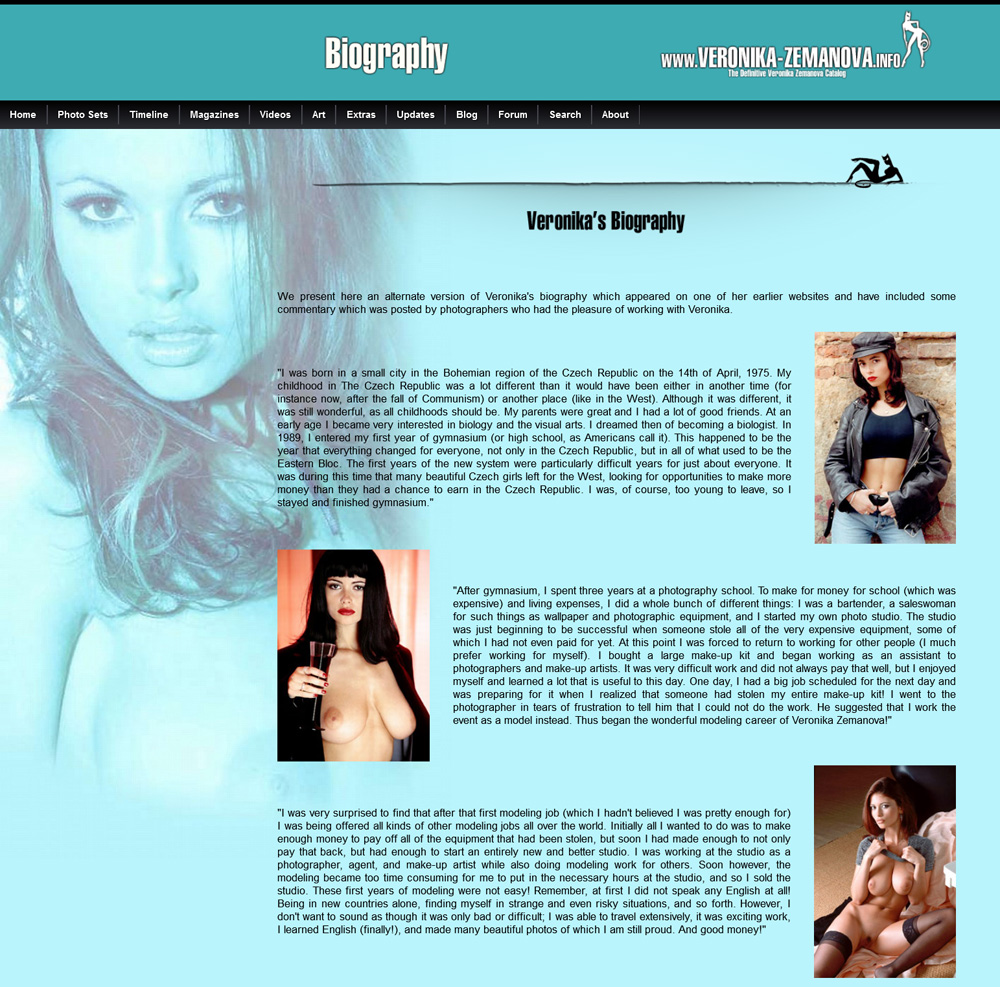 Both full biographies can be found by clicking the links above or by visiting the Extras page on the website.
I hope that you enjoy this little glimpse into the "life of Veronika" 🙂