I have to say that I love the Japanese …. the food is great but more specifically the publishers!!! Any Japanese magazine which I have bought has always featured all new pics of Veronika. Looks like they obtained exclusive rights for certain images which were only ever featured in their magazines. It always feels like Christmas morning every time I receive a Japanese magazine and crack open the cover, cause I know that I will be treated to some goodies!!!
The issue of Dick magazine from June 2004 was no exception featuring 9 new pics over 6 pages from one of my favourite sets, namely Set 016. Just something about the combination of oil and Veronika which brought out the "dangerousness" of her already magnificent curves 😉
I hope that you all enjoy this new pic: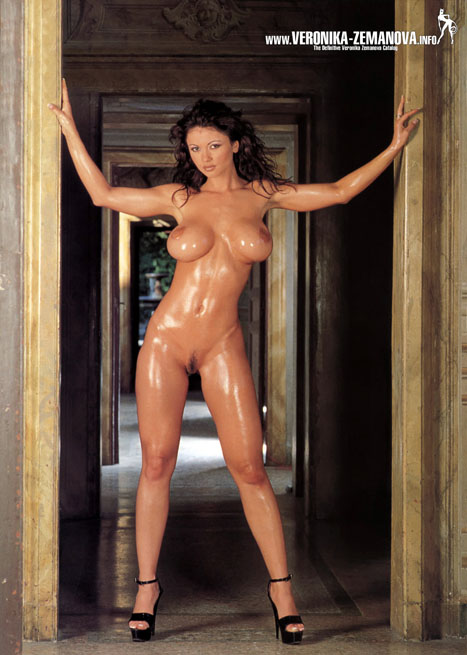 It was actually shot back in 2001 by photographer Paolo Tallarigo.