Nice to see that "Sunday Sport" is still featuring Veronika on a regular basis.
Once again they have come through with the first appearance of Veronika in a magazine / newspaper for 2022. Here's the preview of the content published in Jan 16, 2022 issue.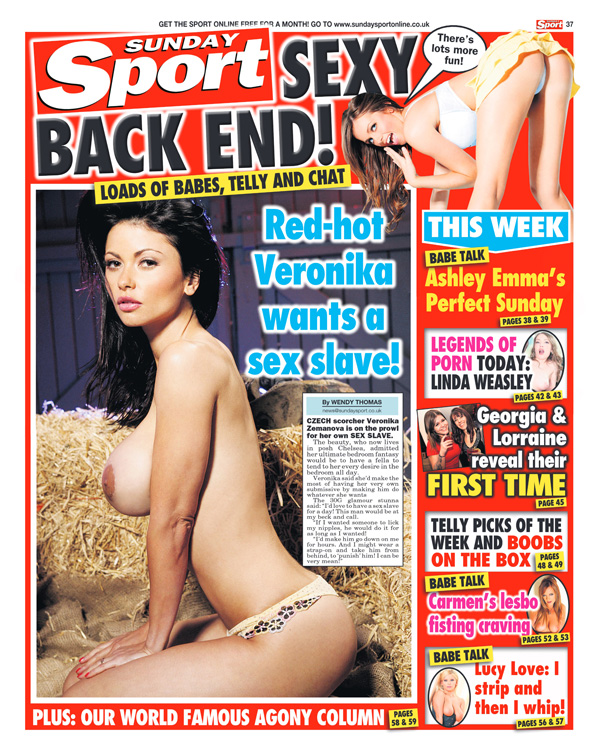 Hopefully another issue will appear soon with her.