The second new section to be added to the website this year … a section of all the published "Interviews & Stories" of Veronika. The section contains all the "real" interviews I had archived (none of the fake ones in Mayfair have been included haha). The articles provide insights into Veronika's life, her career, her thoughts and her feelings. They are no doubt a must read for any fan.
Here's a preview: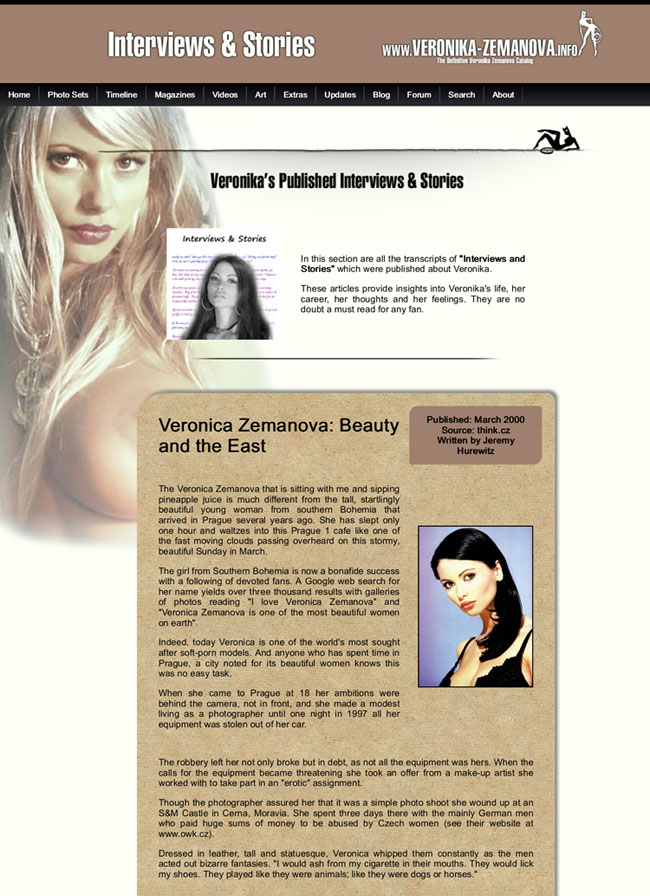 and the link to the new section.
If you happen to have any other published stories I might have missed, please let me know.