Today marks a significant milestone for the magazine collection here at www.VERONIKA-ZEMANOVA.info … the list of magazines in which Veronika was published passed the 900 issues mark. In fact the current count sits at 922 with those added this month. Hard to believe that just a few years ago I was thinking that when I had reached 200 I had found them all .. how wrong I was 😉 At this point I have no doubt that the 1000th magazine will be uncovered in the not too distant future … just need to keep searching.
It has to be said that Veronika Zemanova was one of the most prolifically published models of all time … still "headlined" in magazines to this day even though she has been retired approaching 7 years now … a statement for sure to her timeless beauty.
Below you will find Veronika's first and most recent magazine appearances spanning a total of 19 years. Her first confirmed appearance was in an issue of German magazine "Das Neue Wochenend" from back in Sept. 1997 … I would love to be proven wrong and have someone come forward with an even earlier magazine appearance. Most recently she was featured in an issue of German magazine "Dynamit" which has been a long time fan of featuring her between their covers.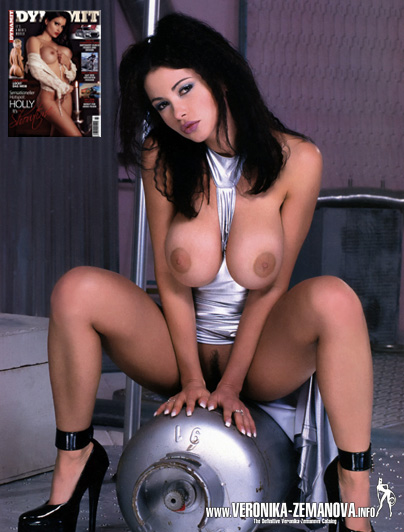 Here's hoping for many more in the years to come !!!!