I officially launched the Veronika "Timeline" today.
I have been working on putting together an alternate view of all of Veronika's photo shoots based on the month and year they were taken. This has to say the least been a very daunting task … the work has primarily been performed by dorian and I … we must have spent the last year debating which set's belong where in the sequence … looking in some cases as things like length of hair, bruises, finger nails, toe nail colours etc. Sometimes it was easy .. we simply emailed the photographer and asked them for the date of a shoot … those were actually very helpful in pin pointing certain sets and looking at certain attributes of Veronika at the time … perfect example are the photo shoots where she has the white highlight streak in her hair .. those all coincided with her trips to Paris and LA in early 2002 … then on her return trip to LA in Sept you can still see only a remnant of the streak as it had started to grow out.
Today I finally completed sorting all of the 446 sets. You will now see a new menu item entitled "Timeline" at the top of most pages. Selecting that lets you view all of Veronika's photo shoots in chronological order instead of the traditional set numbering sequence. I do not plan to renumber the sets to this new chronological order since if we ever find any new "old" sets that would require renaming every set again to put it in the correct sequence.
I hope that you will like this new feature of the website. You will also see that if you launch the site it will select the "Timeline" view as the default starting one for now.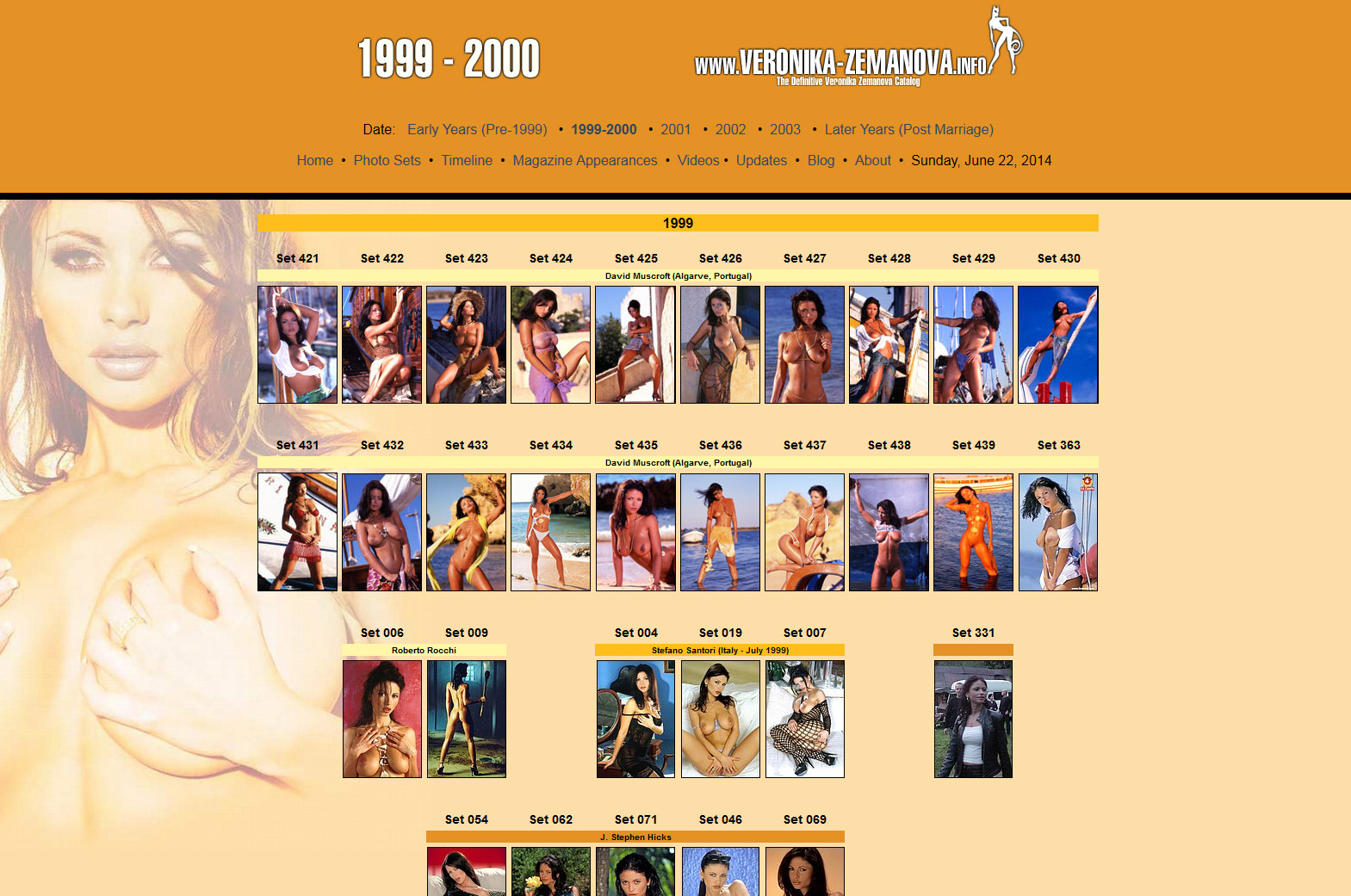 Thanks to dorian who sorted all the pre-2000 sets for me … was certainly a lot of help.
Any feedback / comments / suggestions welcome.
Cheers
t-man