At long last, I have added the "Diary & Blog" section to the website. The section actually contains most of Veronika's entries into own "Diary & Blog" section of her past websites. It provides a good opportunity for old and new fans to get a little glimpse into the professional life of Veronika and some of the interactions she had with her fans over the years.
Whilst reading all the entries in the diary you might yourself getting a little melancholic as the entries become more spread out during her semi-retirement drawing toward the inevitable conclusion when she finally called it a day on all modelling and all interactions ceased. But none the less, still makes good reading if you are a fan.
Here's a preview of the new section: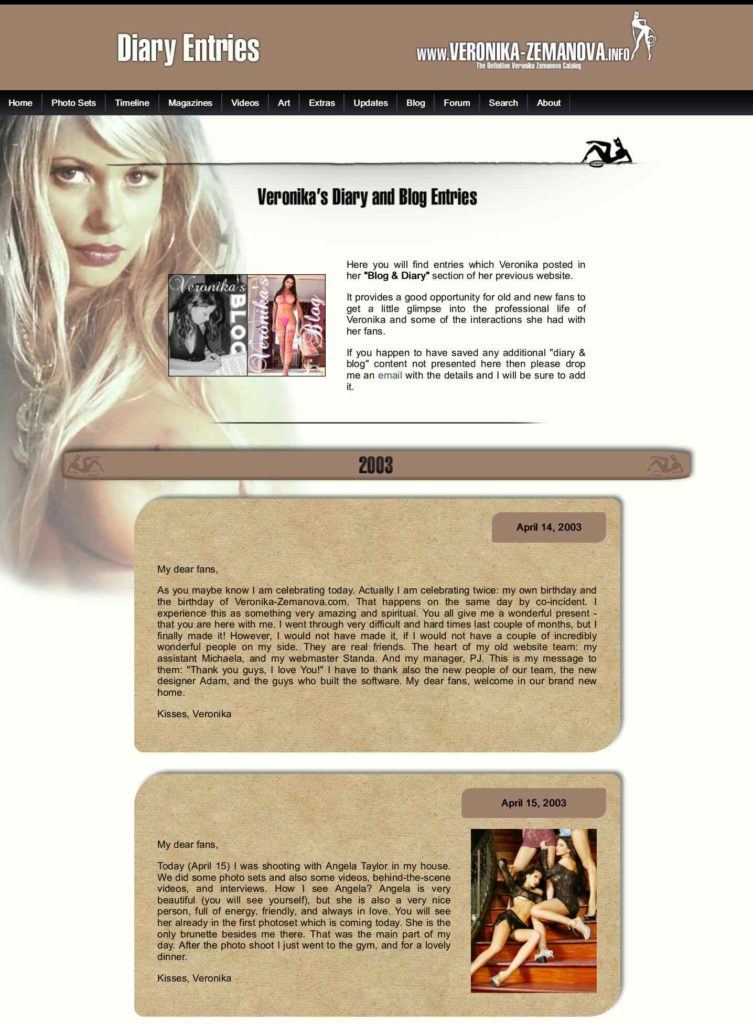 I have included all the entries which I happened to have saved at the time her websites were active and I was a member. I cannot guarantee however that it is 100% complete. If you happen to have saved any additional "diary & blog" content not presented here then please drop me an email with the details and I will be sure to add it.
Enjoy!!!!