I have not reported on this topic in a while, but the magazines found in which Veronika was published continue to be uncovered after all these years due to the tireless efforts of fellow fans like PyroGray and BTA (to name a few) to search the likes of eBay and other hosting sites to find these. Amazingly the count has just topped 1300!!!. This is no mean feat as the fact that her appearance is never documented in any of these recent finds. Worse yet even it you could see the table of contents for the magazines it is highly unlikely that her real name was used to identify the layout. She has been published under hundreds of different names. One of these days I'll get around to document all of them and publish them here.
It did not seem like that long ago that I had reported that the 1000th magazine in which Veronika appeared was found … the size of the collection continues to increase unabated.
A recently discovered archive of Russian magazines pushed us over the 1300 mark earlier this month. One of these magazines even featured pics which have never been been published in any other magazine before and will be featured in a new Set in the archives shortly.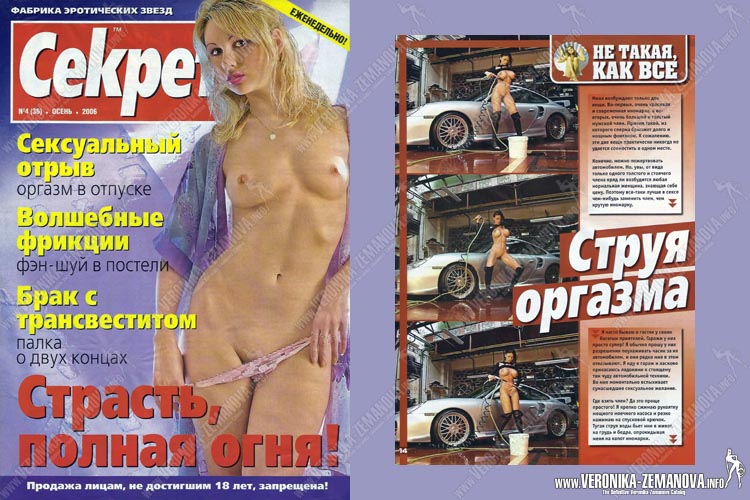 If you are interested in seeing the full listing of all of Veronika's magazine appearances you can either visit the Magazine Appearances page of the website or download a PDF of the complete listing here.