At long last I have had a chance to add a "biography" to the website. It can be reached via the "Photo Sets" page and then selecting "Misc" menu item, or via any of the "Timeline" pages or directly by clicking the preview page below: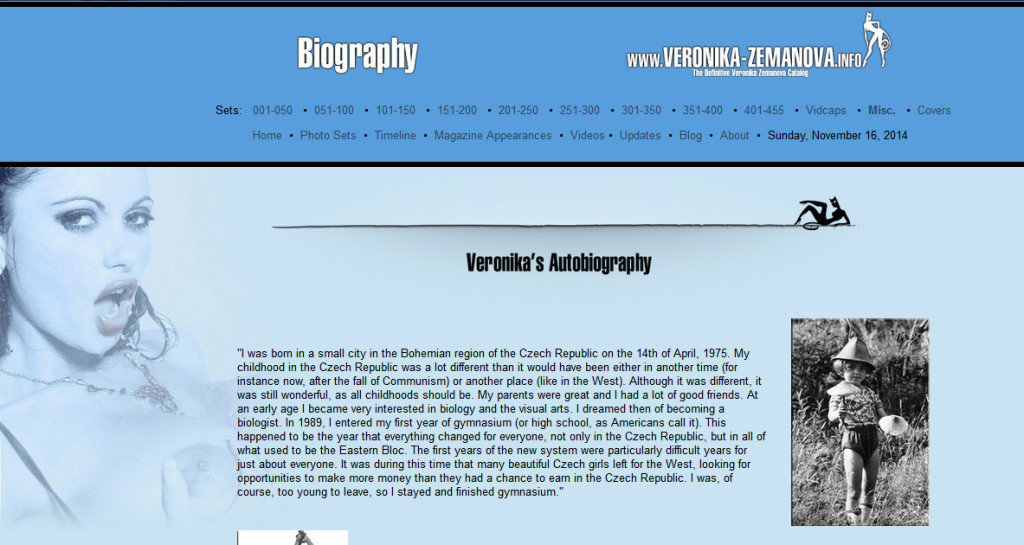 For Veronika's biography I decided to use the "official" version which she herself had written and released on her last website. I did however add some of my own commentary to cover the period from 2009 to today since her website closed.
As always, comments / feedback welcome.
The only piece I still intend to add as an addendum to the Biography is a "career statistics" page. That will be coming soon!!!