Hi … could not believe what I found inside when I recently purchased this old German weekly magazine Super Sexy from back in 2002 …. 5 BRAND NEW PICS FOR SET 079. I always find it amazing that these hidden gems keep on getting uncovered even after 14 years … another call for folks who have older mags to have a look through them .. you never know what treasures (like these) you are sitting on 😉
Here's the complete layout along with one of the 5 extracted pics using the magic of Photoshop: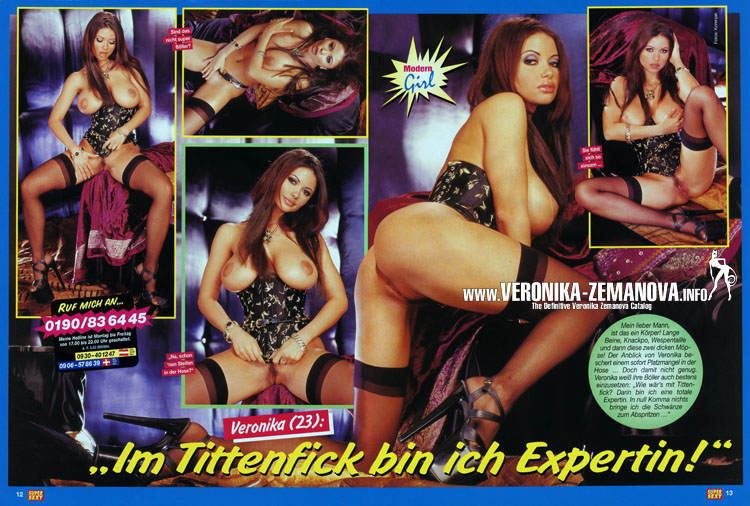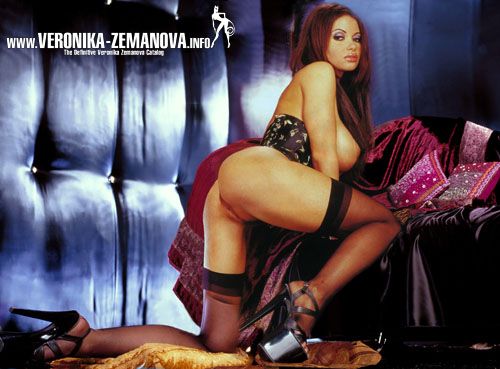 This photo shoot took place back in 2001 by Suze Randall. This was the first of several times that Veronika would work with Suze.