Well after about a 2 month effort between PyroGray and myself, we are pleased to unveil today the NEW IMPROVED ART SECTION of the website.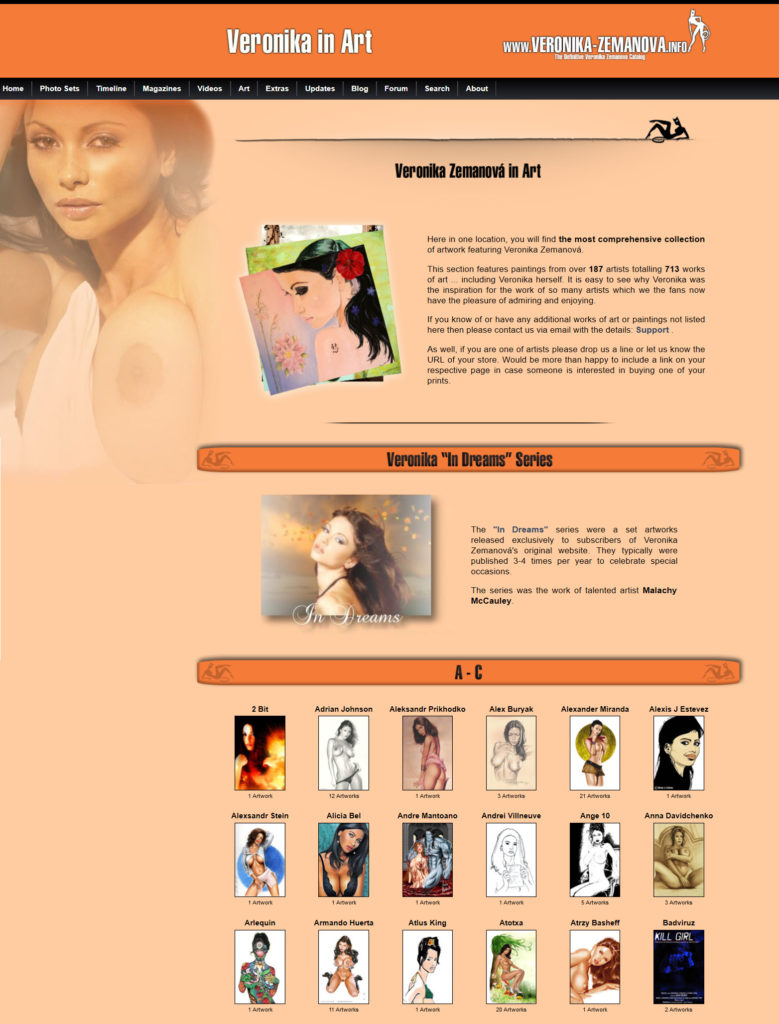 The section now features all of the artworks found to date of Veronika sorted by Artist.
Please have a look and let us know if you find anything out of place. We have a section at the bottom of the page for artists whose names are unknown. If anyone recognizes any of their names then please let me know.
I hope that you will like the new home that PyroGray and myself have created for "The Art of Veronika" 😀
PS … on the top of all the Art pages you will also notice the NEW drop down menu structure which will soon be released to ALL pages on the website. From this new menu you can reach any page on the website with just a couple clicks.