Well 2019 has really gotten off on the right foot if you are a Veronika fan.
As you might recall, towards the end of 2018, an artist named GREENT published an animated GIF of Veronika which was extremely lifelike. All us Veronika fans got extremely excited as to the prospects of what this could lead to. I approached GREENT at the beginning of last December and asked if he would be interested in partnering up and creating the most realistic digital model of Veronika that could be created. I would provide ultra high resolution photographs for him to use as the basis of creating the model and he would magically translate that into something that we all would immediately recognize as "Veronika" within the rendering software. The task proved to be more time consuming than first anticipated as Veronika pushed the limits of the dials to be able to accurately render the features of her face. After painstaking weeks of tweaking and countless coffees and beers, here's the first official glimpse of the "Digital Veronika" …. freckles and all !!!!!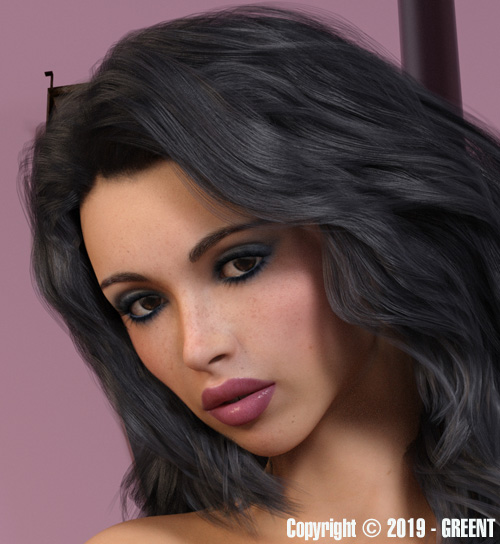 Thanks GREENT for your extraordinary efforts, the results are truly remarkable … I hope you all agree !!!