Veronika appears in the March 11, 2015 issue of Midweek Sport. This time a pic that I don't believe was printed before in this newspaper from an older J. Stephen Hicks photoshoot from 2001.
Here's the preview …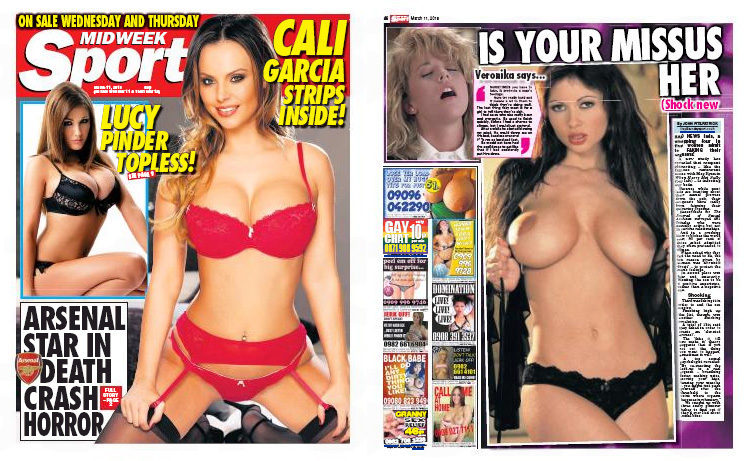 Still time for our UK friends to pick up a copy on the newsstands if they want!!!