Artist Adrian Johnson this week created a brand new pencil sketch of Veronika (thanks Adrian for bringing this to my attention and forwarding me a preview). Fans will recognize this as a pic from "Set 044". Adrian has done a masterful job in recreating all the nuances of Veronika which almost bring this print to life.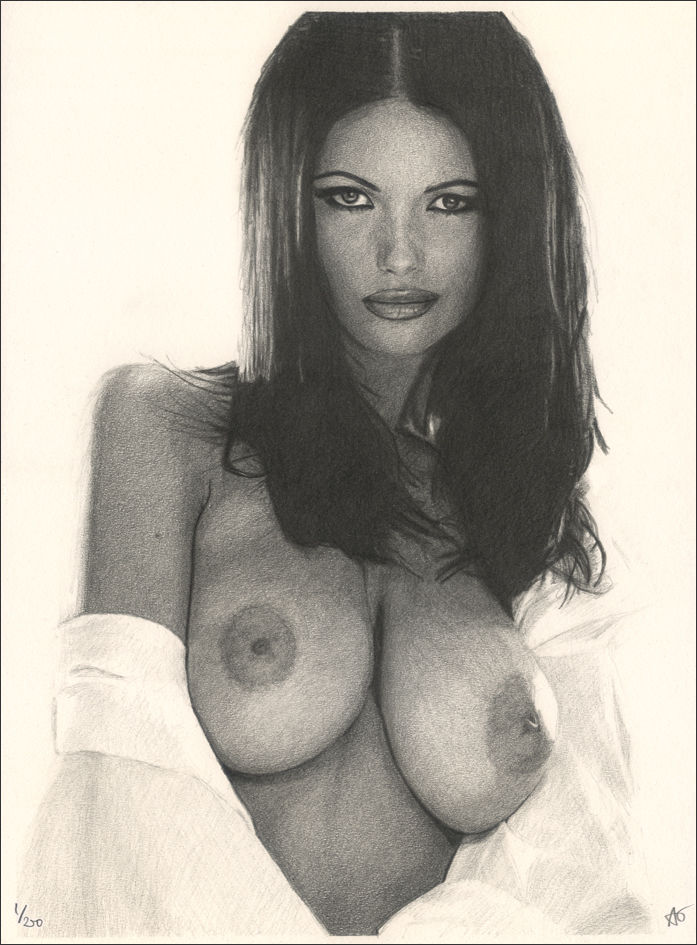 Prints of this pic are currently available for sale on eBay. So hurry if you want to get your hands on a copy!!!
You can see the rest of Adrian's talents on display on his page in the "Art Section".