Artist Adrian Johnson has made available a second print of a pencil sketch of Veronika this week on eBay. Fans will recognize this as pic #2 from "Set 030". Adrian created this work of art in 2015 but has just reissued prints of it for sale.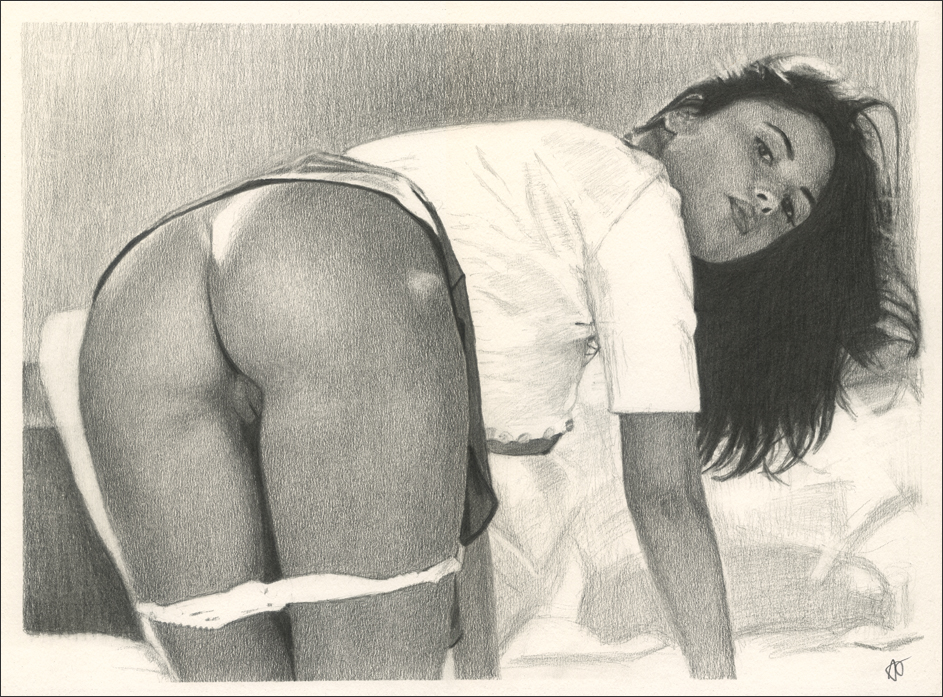 Prints of this pic are currently available for sale on eBay. So hurry if you want to get your hands on a copy!!!
You can see the rest of Adrian's talents on display on his page in the "Art Section".