Well a few days we received a huge surprise when a member of the forum posted this never before seen issue of Lollo magazine from 2004. He asked if I knew what set the image of Veronika belonged to which appeared on the cover … to my surprise … BRAND NEW 🙂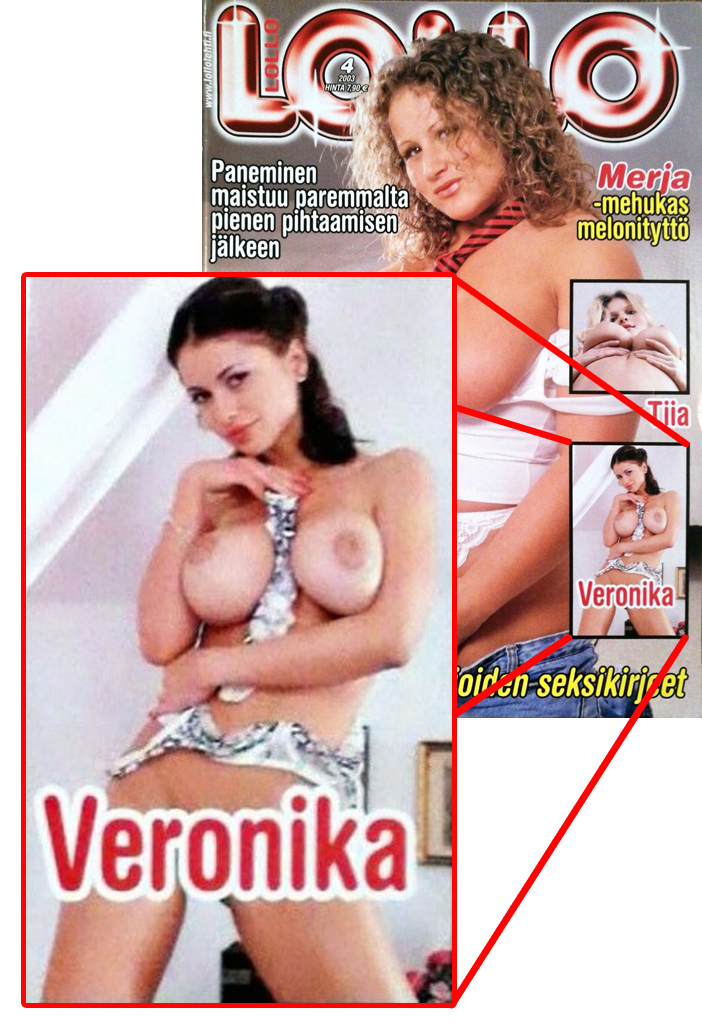 The hunt now begins for a copy of the magazine to see what is inside … if anyone happens to have a copy and would be willing to take a few snaps of the content, please forward to me … I would be forever grateful!!! Or if anyone knows of an auction / sales website where we can buy a copy of the issue please let me know.
If never ceases to amaze me how even after 20+ years we continue to find new content. I wish that we had an active Scandinavian member of the blog/forum who has been a fan of Veronika's for many years and loved to collect magazines … I would love to know how many hidden gems are still waiting to be uncovered in those Scandinavian magazines like JALLU, KALU, Lollo, Napakymppi etc.