Fantastic details released by ScottyJX at Actiongirls this week on the new material alluded to in an earlier post … he's opening the vaults and releasing never before seen videos and photographs of Veronika Zemanova in Oct to Dec this year … here's a copy of the announcement and preview image he posted on his website:

There many new Actiongirls exclusive Veronika Movies, coming throughout October, November, and December 2022. That's right, never before seen, with sequels to SJX AG Veronika Z Red Castle Movie, SJX AG VZ Horror Babe 2022 Movie, SJX AG Veronika Z Intro continues Movie, SJX AG VZ Dream House part 2 Movie and much, much, more. Also including a full upgrade, enhanced and remastered of all SJX AG VZ's HD Movies to 4K. Make sure to renew your Actiongirls.com membership today and keep it, it's going to be a awesome future for Scotty JX Actiongirls fans…

NEW OCTOBER 2022. COMING ONLY FOR ACTIONGIRLS.COM MEMBERS – Scotty JX's ActionGirls Veronika Z Character returns in new Movies. SJX AG VZ HORROR BABE THE MOVIE. Reactivated, she returns. SJX AG sends a drone to her location, sending a jolt of energy, recharging her, watch as she is reactivated at a unknown SJX AG location. Actiongirls Veronika the story continues..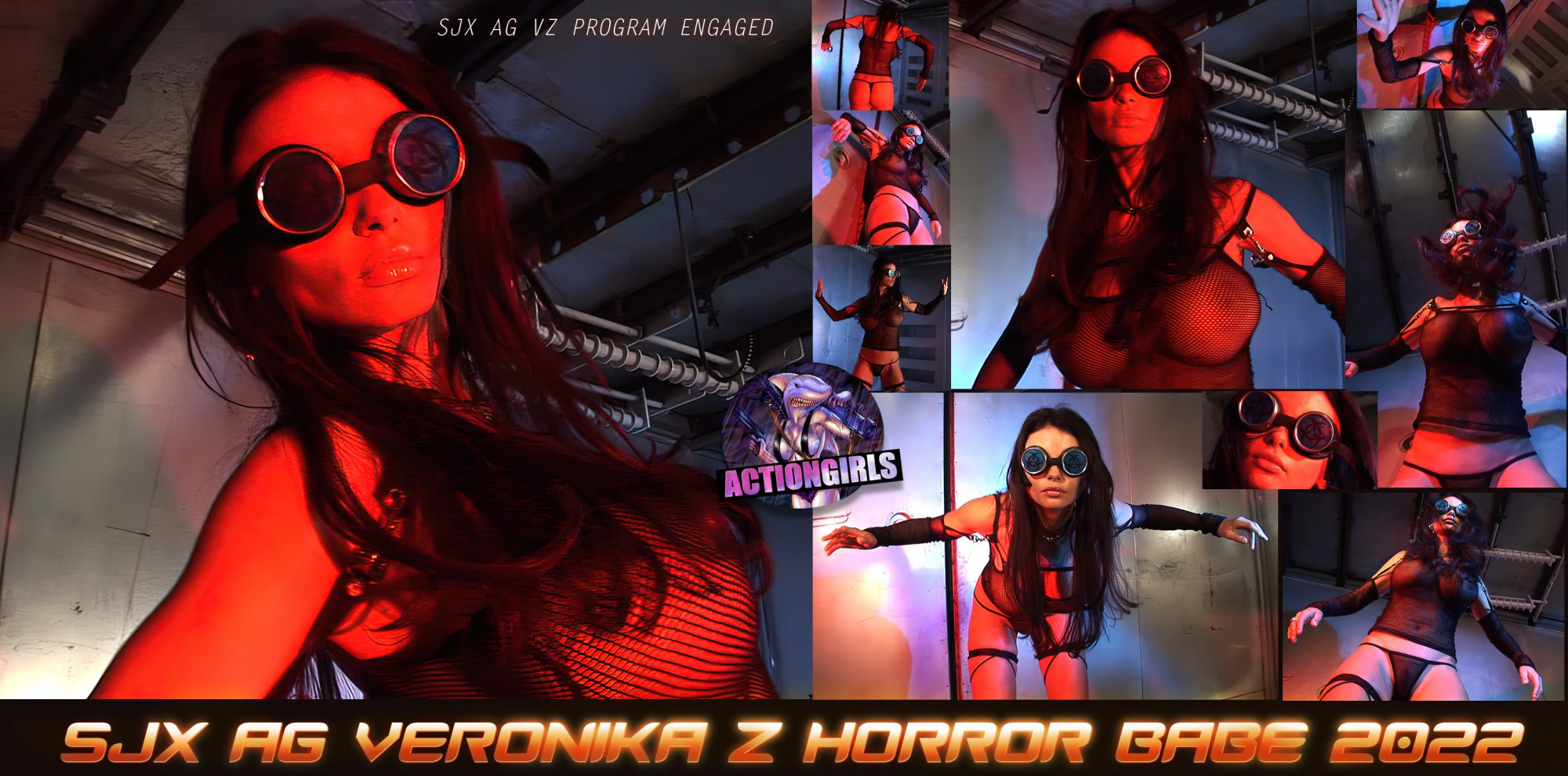 All we can say is THANK YOU SCOTTYJX!!!!!